For todays c
ard I used a Crafters Companion background die. I cut it in both black and white cardstock, however, since I made my base card in black I used to black one as a stencil to reinsert the the negative images, and saved the die cut bits and pieces from the Black cardstock for another project.
I then created a Rectangle Frame by using two of the rectangles from the MFT Pierced Rectangle Stax. I used washi tape to temporarily adhere them to the cutting plate exactly where they needed to be and wouldn't move. I also die cut the orange cardstock from the stitched circle and cut the banner by hand.
Carefully Cut across the "be a pop of" and cut off, and the same with the "in a black and white world" In Black Ink Stamp them onto the Circle and banner and use clear embossing powder to heat emboss. Using Clear really brings out the details.
Cut a piece of plain White Cardstock to fit card under frame. Stamp "color" in red ink and add red embossing powder. Heat Set. As you can see (from photo above) the Sentiment stamps are not filled in, so to make it look that way, I colored in the rest of the image with a Red pigment marker and heat embossed the inside of the word as well.
Then, to give it some shimmer I went over it with a versa marker and used the Judikins Iridescent embossing powder to Heat Set the world Color. For a little character hand drew some circles and dots all over the sheet in the Versamark and heat embossed with the Iridescent embossing powder, giving it almost a Bokeh effect.



I am adding my card to the following challenges: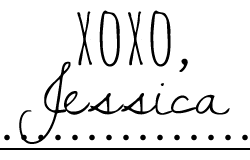 Have you checked out Right at Home Stamps yet? Please Share and Tell! Comments are read and enjoyed! Randomly commenters are selected to receive a coupon code or product provided by the manufacturer/company! So type away! (Please note, not every blog post is sponsored, and not every post has a winner!! It is random and depends upon company participation)
FTC Declaration
Products used and linked on this blog may have been supplied for promotional purposes by the company(ies) listed but any opinion provided of products are my own and not swayed by receipt of product. Affiliate links are used on this site, however this does not cost you, the reader, more to purchase. The company(ies)/Manufacturers pay for this service. Also, often the company(ies)/Manufacturers will provide a Coupon Code for all HomespunElegance.blogspot.com readers!