Here is the Lego Toss Banner I made.
Feel free to use it, just please link back to my blog if you post it!
Right Click and save it to your PC.
It prints out on an 8.5x11 sheet of white cardstock Landscape
I taped the two pieces of styrofoam together and covered with Blue Crepe Paper!
It was seriously easy to make, and the boards were only 50 cents each and crepe paper is around .80 cents a package and you'll have TONS left over!
What do you think? Would your Kiddo LOVE this?!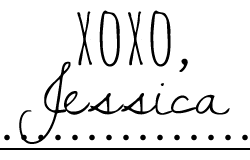 Please Share and Tell! Comments are read and enjoyed! Randomly commenters are selected to receive a coupon code or product provided by the manufacturer/company! So type away! (Please note, not every blog post is sponsored, and not every post has a winner!! It is random and depends upon company participation)
FTC Declaration
Products used and linked on this blog may have been supplied for promotional purposes by the company(ies) listed but any opinion provided of products are my own and not swayed by receipt of product. Affiliate links are used on this site, however this does not cost you, the reader, more to purchase. The company(ies)/Manufacturers pay for this service. Also, often the company(ies)/Manufacturers will provide a Coupon Code for all HomespunElegance.blogspot.com readers!