These would also make a GREAT Birthday or Christmas gift in the winter months! To get a really great price on Beanies, stock up at the end of winter! I've seen them priced at .50 cents! How's that for a budget friendly gift!?
How would you use a Crotchet Rolled Flower!? Anyone excited to try to make one?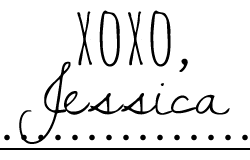 Please Share and Tell! Comments are read and enjoyed! Randomly commenters are selected to receive a coupon code or product provided by the manufacturer/company! So type away! (Please note, not every blog post is sponsored, and not every post has a winner!! It is random and depends upon company participation)
FTC Declaration
Products used and linked on this blog may have been supplied for promotional purposes by the company(ies) listed but any opinion provided of products are my own and not swayed by receipt of product. Affiliate links are used on this site, however this does not cost you, the reader, more to purchase. The company(ies)/Manufacturers pay for this service. Also, often the company(ies)/Manufacturers will provide a Coupon Code for all HomespunElegance.blogspot.com readers!