One sure fire way to begin increasing your Crafting Blog Traffic is to Guest Design for Craft Companies, Manufacturers, Challenge Blogs, and other Bloggers.
Want to receive this information to your inbox?
SIGN UP HERE
If you aren't sure if a company/blog accepts Guests Designers simply use their Contact Page and ask! The worst they can say is no, but most will already have a Guest Designer process in place.
Some Challenge Blogs ask that you enter their Challenge, and they will select a Guest Designer from the entries, but make sure they know that you are interested and contact them expressing your interest and include a few samples of your best work.
Some things to consider when applying for a Company is that you will need to use their products, so take a look at the supplies that you have and contact those companies. Other Companies will provide you with a few products or a Gift Certificate to their store to get some of the supplies that you will need to guest design for them, but make sure you know a little about the company, and that you know how to use their products ie if they use SVG's, DIGI Stamps, Printable Papers, Punches, make sure you know how to use them!
Take a look at my
Companies Directory
page for a comprehensive list of Paper Crafting Companies and go to their contact page, or search "Guest Designer" in their Search Field (Usually at the top Left of their Home Page). You can also take a look at a Designers
Resume
to see where they have Guest Designed and start from there!
Also, you likely already have a large Network of Paper Crafters through your Blog and Facebook Page! One great way to find places to Guest Design? HIT UP YOUR FRIENDS!! Swap Guest Design Posts.
Make a list! I make a list with companies I have contacted and the date. When I hear back from them I will note that and any further steps I need to take to become a guest designer for them, or if they accepted me as a Designer I write down the date they need my project and any project requirements.
I accept Guest Designers on my blog!
Contact Me
, if interested!!
OH PS! Creating "backlinks" gives you credibility on Google. What this means is the more sites (CREDIBLE SITES) that link back to your site ranks you higher on google, which means that your Site will rank higher on Googles Search Engine! HELLO!! This is HUGE!!
When Guest Designing give the Company or Blog your BEST work. You are reaching out to their readers and you want their readers to be enticed to come over to your blog and become a fan. If you have an incredible project or valuable information, they are far more likely to become a Fan of your blog and come back!
Personally, I prefer to Guest Design rather than become a full fledged Design Team Member for most products and Companies. There are a few reasons I prefer this route.
1. The expectation (in quantity, not quality) is much less. At most I've obligated 4 projects for a Guest Spot.
2. I gain access to their readers with much less work involved! That's always nice!
3. The restrictions on the Designs are usually less meaning I can be more creative!
4. I don't get stuck in a creative rut. I'm always using different products and don't feel like I'm stuck in a box!
Check out these Companies for Guest Designer Spots!
Avery Elle
Pretty Paper, Pretty Ribbons
Paper Smooches
Prima
If you would like your company or blog added to this list and are constantly looking for Guest Designers, please
contact me
to have your site included!
What other avenues have you used to Guest Design? Did you find this article helpful?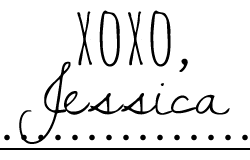 Want to receive this information to your inbox?
SIGN UP HERE