HAPPY HUMP DAY EVERYONE!!
Thank you so much for stopping in for another FUN FILLED project! I am incredibly excited to be sharing this project as a Guest Designer for 3 Girl JAM today! These bags are SUPER FUN to work with! I sure hope you will get one and give this a try!
If you missed my first two projects featuring 3 Girl JAM Products, I hope you will take the time to stop by and let me know what you think!
Week one; 3 Girl JAM Post
Week two; 3 Girl JAM Post
I used Tulip Fabric Paint, and Diluted it about 1/3 paint, and 2/3 water, and put it in a Spray Bottle, and went to town!!
I took an old torn sheet outside and spray until I had the color I wanted.
I distressed the bag with brown inks. Crinkle your Bag so you have a textured look when finished.
Using Circle Punches and Hot Glue, I made different size rosettes in the Merlot, London Fog, and Antique White 3 Girl JAM Crinkle Ribbon! These Colors are beautiful!!
I used a CD Binder Insert and hand stitched it to the bag.
Using my Unity Stamps and Stayzon ink in Timber Brown, I stamp a variety of my favorite images and sentiments to the bag.
I grabbed a modge podge of my favorite embellishments and just started placing them around the "frame" (CD Insert)
I used an assortment of Buttons from 3 Girl JAM,
The Rosettes I made from the London Fog, Merlot, and Antique White Crinkle Ribbon
and of course this incredible bag form 3 Girl JAM!!
And this is how it turned out!!
I hope you love this project as much as I do! Don't forget to Follow 3 Girl JAM so you don't miss out on their New Releases, Sales, inspiration and Fun Challenges and Giveaways!!
so you don't miss a thing!!
Don't forget to come back Next Week to see an all New Project using 3 Girl JAM Products!! I can tell you, it's one of my FAVORITE projects!!
WIN A U PICK 5 Bundle!!
CLOSED FOR ENTRIES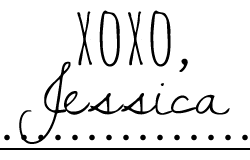 Please Share and Tell! Comments are read and enjoyed! Randomly commenters are selected to receive a coupon code or product provided by the manufacturer/company! So type away! (Please note, not every blog post is sponsored, and not every post has a winner!! It is random and depends upon company participation)
Products used and linked on this blog may have been supplied for promotional purposes by the company(ies) listed but any opinion provided of products are my own and not swayed by receipt of product. Affiliate links are used on this site, however this does not cost you, the reader, more to purchase. The company(ies)/Manufacturers pay for this service. Also, often the company(ies)/Manufacturers will provide a Coupon Code for all HomespunElegance.blogspot.com readers!