PBD http://www.pinkbydesignstamps.com/
Sarah http://www.pinkcricut.com/
Sabrina http://sabrinaalery.blogspot.com/
Elizabeth http://www.217creations.com
Kathy http://kathyand3kids.blogspot.com/
Melisa http://melisascraftycreations.blogspot.com/
Rebekah http://craftyteachermom.blogspot.com/
Julie http://jk-littlebitofbling.blogspot.com/
Gloria http://gloriasgoofycraftspot.blogspot.com/
Anna http://stampanna.typepad.com/
Jessica http://www.homespunelegance.blogspot.com/
http://www.pinkbydesignstore.com/
I used stickles to highlight some of the darling cupcakes, hearts and flowers on the background paper and used red and white twine to highlight the Cut.
These girls are cut from the Cricut Imagine Cartridge, Better Together. I used the layer feature but cut of the phone cord and replaced it with twine that I inked black and a white piece of cardstock stamped with the Pink by Design Chevron Background Stamp.
Shop Supplies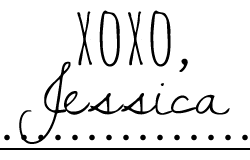 Have you checked out Right at Home Stamps yet? Please Share and Tell! Comments are read and enjoyed! Randomly commenters are selected to receive a coupon code or product provided by the manufacturer/company! So type away! (Please note, not every blog post is sponsored, and not every post has a winner!! It is random and depends upon company participation)
FTC Declaration
Products used and linked on this blog may have been supplied for promotional purposes by the company(ies) listed but any opinion provided of products are my own and not swayed by receipt of product. Affiliate links are used on this site, however this does not cost you, the reader, more to purchase. The company(ies)/Manufacturers pay for this service. Also, often the company(ies)/Manufacturers will provide a Coupon Code for all HomespunElegance.blogspot.com readers!