This recipe is SO easy and for the time involved outshines ANY homemade Pumpkin Pie!! Want to know the time involved? 5 Minutes from start to finish! YES that's right! 5 minutes from start to EAT!!!
Total Cost involved? The total cost of this pie is pennies over 2.00 each!
Ingredients
2 Boxes of Jello Pumpkin Spice
Ground Nutmeg (optional, but gives it a divine little kick and a more homemade look! )
2 Cups of Milk
1 Pie Crust
The Pumpkin Spice Jello is seasonal so I suggest stocking up when you see them! I know I sure did! At the time Preston thought I was nuts, but now they aren't even available and I certainly do not have the time any more for a home-baked Pumpkin pie! And I am guessing except for Thanksgiving, you don't either!! :)
Whisk the Milk and Jello Pudding together, pour into your pie crust and top with nutmeg. Place it in the fridge for a couple of minutes and it is ready to serve!! Serve Slice with a Dal-lop of Sugar Free Cool Whip! YUMM! (i love the word dal-lop don't you?? reminds me of lollipop! )
On the box it calls for 1 package per 2 cups of milk - Using two packages makes it a much creamier and thicker pie that doesn't fall apart when you cut into it! Your guests will LOVE it!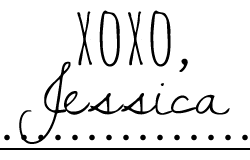 Please Share and Tell! Comments are read and enjoyed! Randomly commenters are selected to receive a coupon code or product provided by the manufacturer/company! So type away! (Please note, not every blog post is sponsored, and not every post has a winner!! It is random and depends upon company participation)
FTC Declaration
Products used and linked on this blog may have been supplied for promotional purposes by the company(ies) listed but any opinion provided of products are my own and not swayed by receipt of product. Affiliate links are used on this site, however this does not cost you, the reader, more to purchase. The company(ies)/Manufacturers pay for this service. Also, often the company(ies)/Manufacturers will provide a Coupon Code for all HomespunElegance.blogspot.com readers!