Kraft Paper, Ribbon and the Provo Craft Baby Boutique Cartridge @ 2.8 inches with only the middle circle as a layer and you've got yourself an adorable gift tag!
White Gel pens are a must in any Paper Crafters Stash! I simply wrote "Thank you for having us!"
$Saver - I stocked up on Russell Stovers Candies that were on Clearance after the holidays - They do not have any holiday print on the packaging and do not expire until May of this year - So happy Gifting until May!!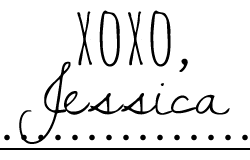 Please Share and Tell! Comments are read and enjoyed! Randomly commenters are selected to receive a coupon code or product provided by the manufacturer/company! So type away! (Please note, not every blog post is sponsored, and not every post has a winner!! It is random and depends upon company participation)
FTC Declaration
Products used and linked on this blog may have been supplied for promotional purposes by the company(ies) listed but any opinion provided of products are my own and not swayed by receipt of product. Affiliate links are used on this site, however this does not cost you, the reader, more to purchase. The company(ies)/Manufacturers pay for this service. Also, often the company(ies)/Manufacturers will provide a Coupon Code for all HomespunElegance.blogspot.com readers!