Layering Dies are SOOOO trendy right now and I absolutely LOVE them and I know you will too!
They also have a Monthly Inspiration Challenge where 4 winners can receive up to $45.00 in free product!
$30.00 gift certificates for the 4 winners and an extra $15.00 if you share your entry on social media with hashtag #AltenewChallenge
This Month's Challenge they are doing "A year in Review" where contestants can select any of the challenges from 2016 themes above to participate in!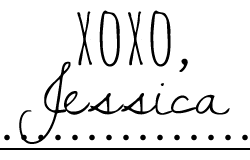 Do you have a favorite set? Please Share and Tell! Comments are read and enjoyed! Randomly commenters are selected to receive a coupon code or product provided by the manufacturer/company! So type away! (Please note, not every blog post is sponsored, and not every post has a winner!! It is random and depends upon company participation)
FTC Declaration
Products used and linked on this blog may have been supplied for promotional purposes by the company(ies) listed but any opinion provided of products are my own and not swayed by receipt of product. Affiliate links are used on this site, however this does not cost you, the reader, more to purchase. The company(ies)/Manufacturers pay for this service. Also, often the company(ies)/Manufacturers will provide a Coupon Code for all HomespunElegance.blogspot.com readers!